Customer Service, Training, Validation, Spare Part Service. TAIM aims for a high Standard in an after-sale technical assistance. From designing to production, our key concept translates itself into flexibility.
TAIM is structured so to be able to stay always at the Client's service in order to ensure an inconditionate assistance to our production equipment. Our goal is always to keep high the efficiency and therefore the quality of our machines and plants installed at our Client's production sites.
Some points deserve to be looked at closely!
Mechanical & electrical installation
Release of the validation protocols, site test execution and validation reports
Installation Qualification (IQ)
Operational Qualification (OQ)
Performance Qualification (PQ)
Calibration of all installed instruments
Computerized control system validation as per GAMP and 21cfr part.11 requirements
Training program of the Client's personnel in the desired language, with release of a training certificate
Management of any technical request
Modification of parts of machines to better align to the Customer's process needs
Our After Sales Service aims exactly to

assist our Clients

on various issues
all machine and product system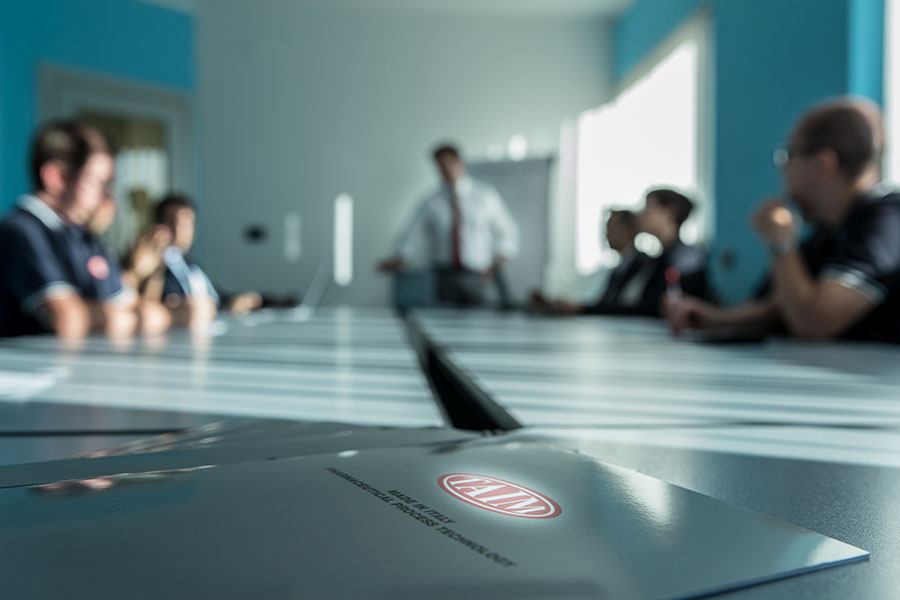 For each machine and product system the Quality Department takes care of the following activities
Preparation of technical documentation, in collaboration with the technical office
Preparation of qualification protocols (FAT, SAT, IQ, OQ)
Tests and internal qualifications of machines and plants
Validation of machines and systems after installation and commissioning, in collaboration with customers
Training
Process alignment assistance
Certification
Support for the commissioning of plants
The Quality department also takes care of all environmental issues, like Waste Management, Safety and Internal Operating Procedures.